The Area - Cartersville, Georgia
Discover Cartersville: shop, dine, learn, and thrive in a delightful community.
Cartersville, Georgia, is a vibrant city nestled in the picturesque foothills of the Appalachian Mountains. With its rich history, diverse culture, and natural beauty, Cartersville offers something for everyone. Explore the fascinating past at the Booth Western Art Museum and the Etowah Indian Mounds State Historic Site. Immerse yourself in the charm of downtown, with its quaint shops, local eateries, and lively events.
Outdoor enthusiasts will delight in the stunning landscapes of nearby Red Top Mountain State Park and Lake Allatoona, perfect for hiking, boating, and fishing. Cartersville is a welcoming community where history, art, and nature seamlessly blend, creating an unforgettable experience for residents and visitors alike.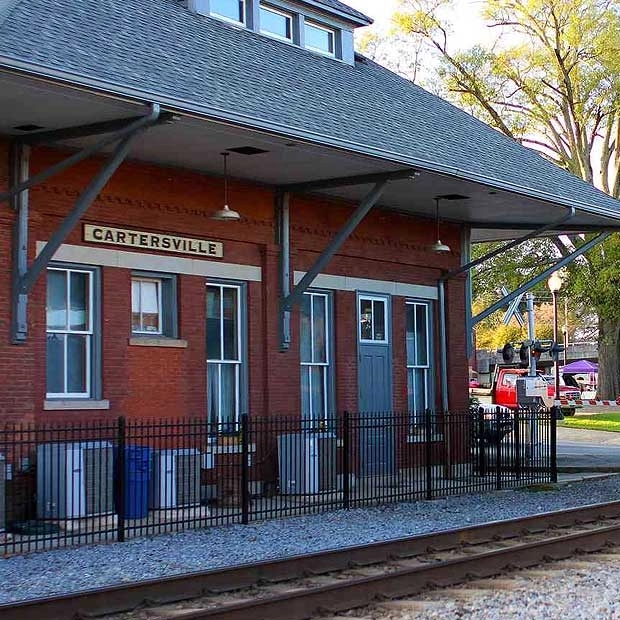 Local Activities & Attractions -
Historic Cartersville Charm
Cartersville, Georgia offers a variety of local activities and attractions that cater to diverse interests. History enthusiasts can explore the captivating Etowah Indian Mounds, where they can learn about the ancient Native American culture that once thrived in the area. The Bartow History Museum showcases the region's history through exhibits and artifacts, while the Rose Lawn Museum offers a glimpse into Victorian life with its beautifully preserved historic home. For outdoor enthusiasts, Red Top Mountain State Park provides opportunities for hiking, boating, fishing, and camping, surrounded by scenic lake views.
The Tellus Science Museum delights visitors of all ages with its interactive exhibits on science, natural history, and astronomy. Downtown Cartersville offers a vibrant arts scene, featuring art galleries, live performances at The Grand Theatre, and unique shops and eateries to explore. With its blend of history, nature, and culture, Cartersville offers a wide range of activities and attractions for everyone to enjoy.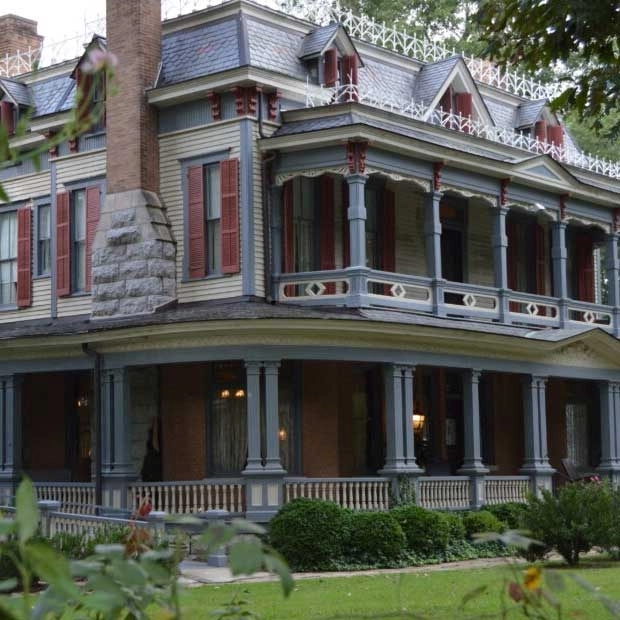 History Of The Area -
Centuries of Rich Culture
Cartersville, Georgia, boasts a rich and diverse history that spans centuries. The area was originally inhabited by various Native American tribes, including the Cherokee and Creek nations, who cultivated the land and left behind significant archaeological sites like the Etowah Indian Mounds. In the 19th century, the city was established and named after the prominent Carter family, who played a pivotal role in its development. During the Civil War, Cartersville served as a vital Confederate hub, with its strategic location and railroads making it an important supply center. Many of the city's historic homes and buildings witnessed the turbulence of that era. Today, Cartersville embraces its Native American heritage and wartime past, offering a blend of cultural experiences and attractions that showcase its fascinating history. Visitors can explore the Etowah Indian Mounds, immerse themselves in the city's vibrant downtown area with its charming shops and restaurants, or delve into its rich Civil War history at sites like the Bartow History Museum and the Rose Lawn Museum. Cartersville truly encapsulates the spirit of the past while embracing the present.