The Dining Services at Brookside Cartersville
Relish and enjoy nourishing flavors at Brookside's culinary delights.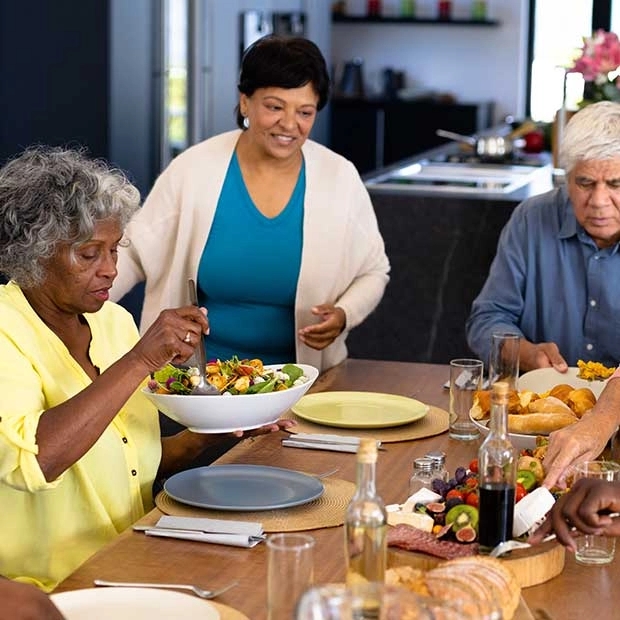 At Brookside Cartersville, we place great importance on providing delicious and nourishing meals that are customized to the unique preferences of our residents.
Our talented chef takes pride in preparing flavorful dishes using locally sourced, fresh ingredients, prioritizing both quality and taste. With three satisfying hot meals served daily, along with wholesome evening snacks, we ensure that residents receive well-rounded nutrition throughout the day. We understand the importance of catering to diverse dietary needs, offering a variety of options and special meals that cater to specific health requirements. Whether it's low-sodium, diabetic-friendly, or weight-management meals, our culinary team excels in creating menus that accommodate different lifestyles and palates, ensuring that every dining experience is enjoyable and satisfying.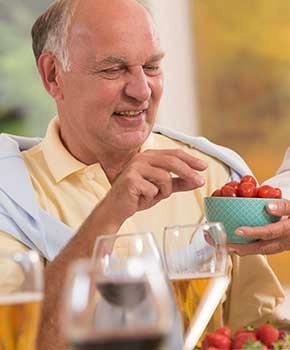 Recognizing the significance of catering to unique dietary needs, we provide personalized meal planning to accommodate specific requirements. Whether residents choose to dine in our communal dining area or enjoy their meals in the privacy of their own room, our goal is to create a comfortable and inviting environment for every experience.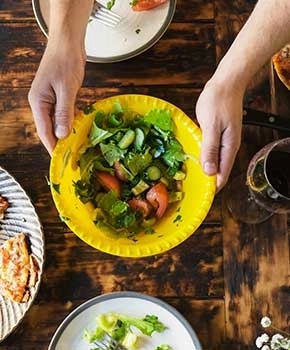 At Brookside Cartersville, we collaborate closely with residents and families to tailor meals to their dietary needs. Using fresh, locally sourced ingredients, we create delicious options that cater to specific requirements, ensuring both nutrition and satisfaction.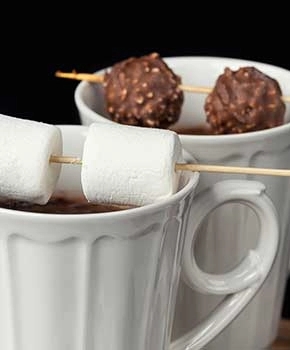 Indulge in our selection of delectable and nourishing snacks, thoughtfully curated to cater to residents' dietary needs and preferences. From a variety of fresh fruits and vegetables to flavorful dips, crackers, and cheeses, our snack options provide a delicious experience throughout the day.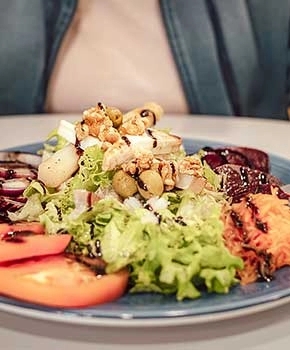 In the event that your loved one faces mobility challenges that make it difficult to join other residents for meals, our compassionate staff is ready to provide personalized meal delivery to their room. This dedicated service ensures that your loved one receives the care and comfort they deserve, placing their well-being and overall comfort as our top priority.