The Amenities at Brookside Cartersville
We Work Hard To Provide An Atmosphere That Feels Like Home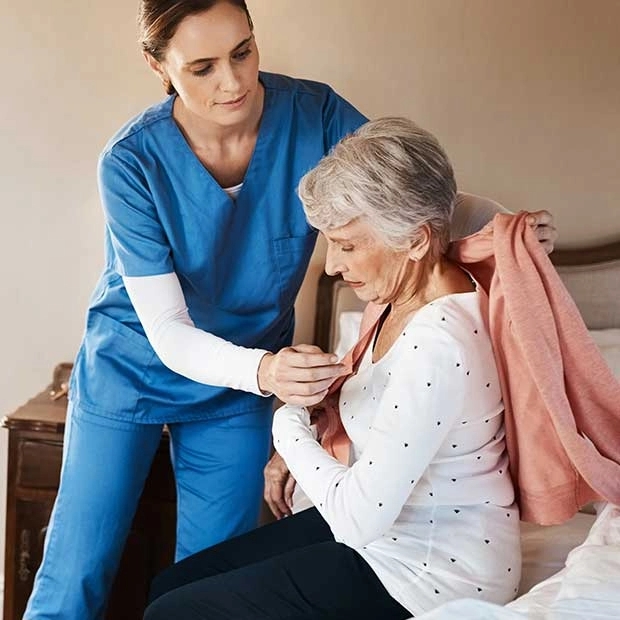 Our Amenities - The Brookside Cartersville Lifestyle
Discover a life of comfort and fulfillment at Brookside Cartersville Senior Living, where our exceptional amenities are thoughtfully curated to enhance the well-being of your loved ones. Indulge in our on-site salon, engage in a variety of enriching activities, and relish in the pursuit of a high-quality lifestyle. We understand the significance of respite for caregivers, which is why we offer flexible options for short-term stays.
We Work Hard To Provide An Atmosphere That Feels Like Home
Our devoted team of professionals is dedicated to providing personalized care and support tailored to your unique needs. From compassionate assistance to a vibrant community life, we prioritize your well-being and happiness above all else. Immerse yourself in a variety of enriching activities, including invigorating exercise classes, enlightening educational programs, engaging arts and crafts, and fulfilling volunteering opportunities.
Medication Management - An Essential Part Of Senior Care
Rest assured knowing that our dedicated team of highly skilled professionals is committed to providing accurate and timely medication administration, following your physician's instructions with utmost precision. At Brookside Cartersville, the safety and well-being of our residents are paramount, and we maintain strict protocols to handle a wide range of medications and regimens. With our reliable medication management services, residents can have peace of mind, knowing that their medications are closely monitored and expertly handled.
Daily Grooming Services - Ensuring That Our Residents Look And Feel Their Best
Experience the exceptional care and attention to detail from our dedicated staff, who go above and beyond to cater to your loved one's grooming needs. From bathing and dressing to professional hair styling, our compassionate caregivers understand the importance of maintaining personal hygiene as we age. They provide unwavering support, ensuring that our residents look and feel their best.